One thing that stood out to me when researching about the Tiananmen Square protests in 1989 was that about a decade before them there was also a protest where peopl gathered in the Tiananmen Square and the government used force to clear it out and about 60 people were secretly beheaded. This just shows that the Chinese government is not afraid to use lethal force in order to maintain there rule over China.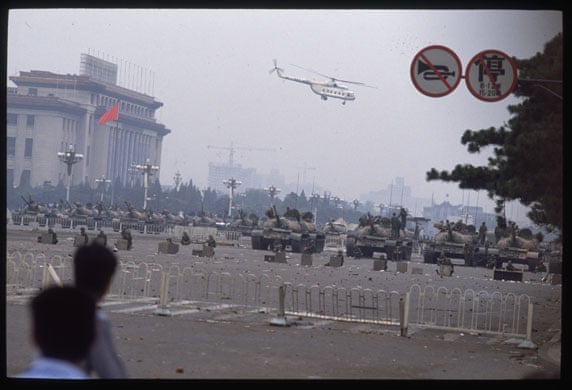 This picture was taken days after the government broke up the protests in Tiananmen Square. This stood out because even though the protests in the square were completely crushed the Chinese government left the tanks in the square to make a statement to the Chinese citizens.
This image was taken back in May in Hong Kong and it shows how dedicated the protesters really are. They are basically saying they will sacrifice their lives to make sure Hong Kong gets its democracy.