One thing that struck me about the Tiananmen Square protests was the "Tank Man". I do not think I would ever have the courage to stand in front of a huge tank, then climb on top of the tank and talk to the crew members. I am surprised that the tanks did not just run this man over since they brutally murdered hundreds of other people just for standing in Tianamen Square.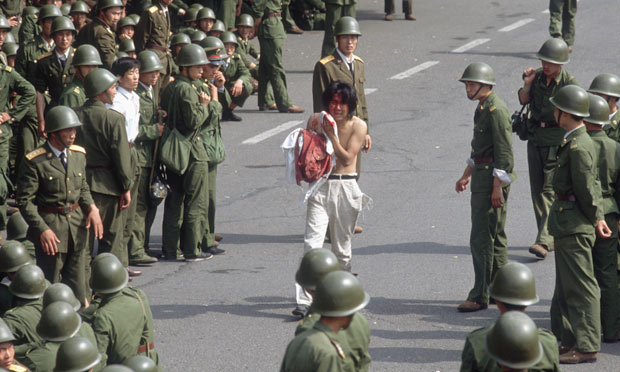 A man carrying bloody clothing from Tiananmen Square after the brutal massacre of his fellow countrymen. This photo is effective because the man is showing great emotion and is surrounding by all the men that had just killed hundreds of innocent people.




Students using umbrellas to avoid getting pepper spray in their eyes. This photo is effective because the scene is so intimate. The police officers are literally a foot from the students and looking them right in the eye as they spray them with pepper spray.